What can China's One Belt and One Road Initiative (BRI) mean for financial services in Luxembourg?
"We are still [in the process of] understanding the width and depth of BRI", said the Luxembourg Minister of Finance Pierre Gramegna on Friday about China's comprehensive trade proposal that aims to create the world's largest economic platform.
Attending an event hosted by the Chamber of Commerce and China-Luxembourg Chamber of Commerce (ChinaLux) to introduce and explore the opportunities brought by BRI in Luxembourg, Gramegna talked about the vision behind the concept proposed by Chinese President Xi Jinping in 2013.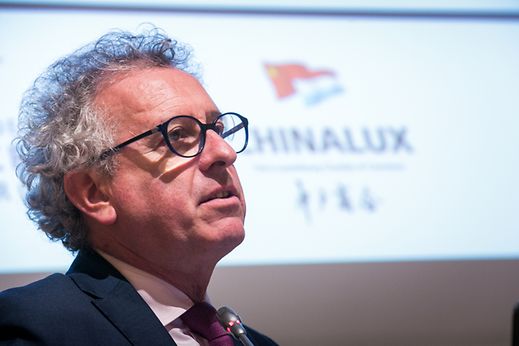 "BRI is a generational matter," he said, further adding that unlike Europe and the Unites States, China has a long-term vision in doing business and spans over one or two generations.
And the proof of how important BRI is for the Chinese government came last October at the 19th National Congress of the Communist Party of China where the development programme was enshrined into the party's constitution.
BRI's grandeur was acknowledged by all event participants in Luxembourg. In his opening speech, Dirk Dewitte, the President of ChinaLux, described BRI as "a very ambitious programme", while Professor Bo Ji, Assistant Dean at Global Executive Education and Chief Representative for Europe at Cheung Kong Graduate School of Business, called it"a new national strategy" for China.
Sascha Bremer, Market Intelligence Advisor at Luxembourg For Finance argued that BRI will connect China to Europe and help expand China's footprint abroad. Over 65 countries are thought to be involved in the project, with China making an investment worth $124 billion ( €106 billion).
On Friday, Professor Ji pointed out that China's outward foreign direct investment stock in Luxembourg amounts to €7.6 billion, representing 47.7 % of China's investments in the eurozone.
While BRI will allow for more Chinese investments in Eastern Europe, trading activities along the BRI routes are expected to exceed $25 trillion a year within the next decade.
According to Bo Ji, BRI is here to stay because it is "strategically important" for the Chinese government. He added that "China seeks to become an international power by 2040" and wishes to "assume global leadership".