About Me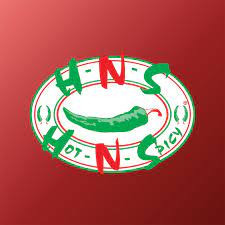 Umair Irshad
Owner
Hot and Spicy, a beloved and iconic fast-food chain originating in Pakistan, has earned its reputation as a culinary powerhouse known for its commitment to delivering quality food and exceptional service. With its roots deeply embedded in the bustling metropolises of Karachi and Lahore, Islamabad , Hot and Spicy has emerged as a trailblazing brand that has left an indelible mark on the nation's culinary landscape.
Culinary Excellence: Hot and Spicy has become synonymous with flavors that tantalize the taste buds and dishes that reflect the rich tapestry of Pakistani cuisine. From mouthwatering kebabs and sizzling shawarmas to delectable burgers and crispy fried chicken, Hot and Spicy's diverse menu caters to a wide array of tastes and preferences. The use of premium ingredients and time-honored recipes ensures that every meal served is a delectable masterpiece.
Service Beyond Expectations: At Hot and Spicy, it's not just about food; it's about the entire dining experience. The commitment to impeccable service is evident in the friendly and attentive staff who go the extra mile to ensure each customer feels welcomed and valued. Whether dining in, opting for takeout, or utilizing the convenience of home delivery, Hot and Spicy's dedication to customer satisfaction shines through.
A National and International Vision: With an unwavering dedication to quality and a loyal customer base, Hot and Spicy has set its sights on expanding its business both nationally and internationally. The brand's ambition knows no bounds as it seeks to introduce its signature flavors and hospitality to new markets beyond Pakistan's borders.
Hot and Spicy's journey is one of culinary innovation, customer-centricity, and a commitment to the traditions of Pakistani cuisine. As it continues to grow and evolve, this fast-food chain remains a symbol of pride for Pakistan and a beacon of excellence in the fast-food industry, promising to delight taste buds and create memorable dining experiences for years to come.
Reviews
Umair Irshad, a founding member of the China-Pakistan Economic Corridor Business (CPECB) and owner of Pakistan's beloved "Hot n Spicy" restaurant, is a dynamic figure shaping both economic progress and culinary excellence. Hot n Spicy, under his ownership, has become a symbol of Pakistan's rich flavors, reflecting his dedication to quality and authentic cuisine. Irshad's commitment extends beyond the restaurant, as he tirelessly promotes the taste of Pakistan both nationally and internationally, making him a key influencer in Pakistan's business and culinary spheres