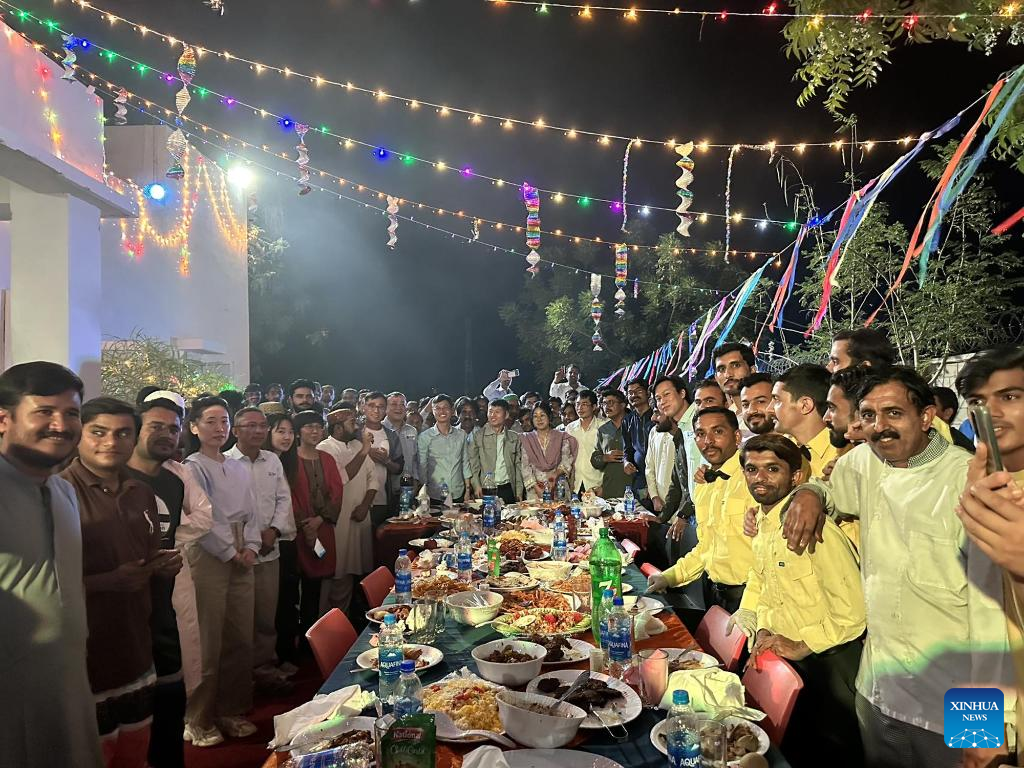 The China-Pakistan Economic Corridor (CPEC) is not only about energy, transport, and industrial cooperation, but also cultural exchanges that strengthen the relationship between the Chinese and Pakistani people. Employees of the Matiari-Lahore transmission line and the Thar Coal Block-II Coal Electricity Integration project celebrated Eid as evidence of this.
Despite being thousands of miles from home, Junaid Ali and his Chinese coworkers celebrated Eid to the utmost. They danced to jubilant Pakistani music after feasting on a meal prepared by their Chinese coworkers, who went above and beyond to make Eid a memorable occasion for the locals. Ali stated that the finest part of the day was the pre-dinner speeches where both Chinese and Pakistanis spoke passionately about the friendship, brotherhood, and unity between the people of the two countries.
The CPEC has fostered strong cultural ties between Chinese and Pakistani employees, who not only service the people of Pakistan together but also share each other's joys and sorrows. They celebrate Spring Festival with their Chinese coworkers and Eid with their Pakistani coworkers. They enjoy each other's cuisine and attempt to study and participate in each other's sports. The cultural exchange has nurtured a friendship between the two nations that will endure forever.
The Eid celebration is a concrete illustration of the positive results of this cultural exchange. The Pakistani experts who have observed the strengthening of people-to-people relations over the years believe that cultural festivals such as Eid strengthen the bond and provide an opportunity to gain a deeper comprehension of one another's culture and traditions.
Raja Tahir Qayyum, who currently works in the operations department of the Karot Hydropower project for CPEC and has more than eleven years of experience working with various Chinese companies, stated that celebrating festivals together is similar to fortifying the alliance. The glory of CPEC, according to him, is not only that Pakistan's roads and infrastructure have been improved, but also that cultural exchanges between the two countries have increased.