China Overseas Ports Holding Company Pakistan (Pvt.) Ltd
Pakistan's economic performance has improved significantly in the recent years, reflecting a strong commitment and a series of serious efforts undertaken by the Government and people of Pakistan. The inception of Gwadar Deep-Sea Port is to further enable economic development of Pakistan over the next decade and beyond.

Gwadar Free Zone Investment Guide 1st Edition
Gwadar has enormous potential from all angles & dimensions for any kind of business activity, whether known or emerging with ever-developing technologies. Being a Deep Sea Port and because of its location it will be a gateway & hub of world businesses & trades and will cater for all types of international commercial activities generated from one business to another irrespective of quantity, quantum & magnitude.
COPHC Pakistan is a branch company of COPHC which is an emerging and fast-growing company in Hong Kong. It has registered its Regional Office in Pakistan. China Overseas Ports Holding Company Limited, COPHC has proudly taken over the command of recently developed Gwadar Port and Gwadar Free Zone on May 16, 2013, for 40 years (as per the concession agreement). The objective of the company is to develop the region's most strategically well-located port into a hub of maritime trade in the whole region, including landlocked Central Asian Region (CAR), in general, and of Pakistan in particular.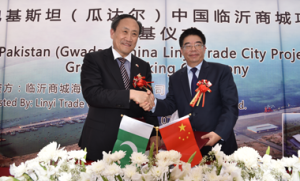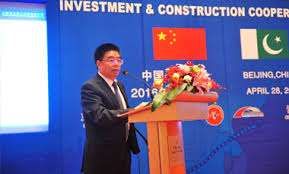 Gwadar Free Zone Company Limited
A customized platform for global connectivity
The state-of-the-art Free Zone Area will be built on reclaimed land in Northern Harbor (within the port area). The new development covering 923 hectares with a permanent Tax and Duties exemptions would enable us to optimize transport flows.
For Gwadar Port to remain a viable alternative for transport-dependent industries, access to and from the Free Zone is being developed by the authorities.
Free Zone Businesses –
Including but not limited to
Container yards

Bonded Warehousing

Ambient/Temperature controlled/Refrigerated storage facilities

International Purchasing, Transit & Distribution

Packaging / Labeling

Stuffing & De-Stuffing

Trans-shipment

Light end-assembly & re-assembly

Imports & exports

Value added exports

Value addition to imports – Supporting Services Business Offices (Onsite Customs, Financial Institutions, Information Centre, Retail Outlets, Hotels, Restaurants, Entertainment amenities, Medical facilities etc.

Other related businesses
Planning Period:
From 2014 to 2025, divided into three stages
Recent-term:
Gwadar Free Zone will be designed with the unique needs of manufacturing, trading, and service Industry businesses in mind.