The maritime industry in Pakistan has made great progress in recent years, and the latest deal between Pakistan National Shipping Corporation (PNSC) and Tajjar-ul-Bahr (Private) Limited demonstrates the country's expanding potential in this field. The signing of the MoU between the two corporations is a significant step forward in the development of Pakistan's blue economy.
PNSC has engaged into a technical services contract with Tajjar-ul-Bahr (Private) Limited through its subsidiary Swat Shipping (Private) Limited to create and operate a successful ferry service in Pakistan and globally. The agreement displays PNSC's substantial knowledge and experience in the nautical and shipping industries, both at home and abroad.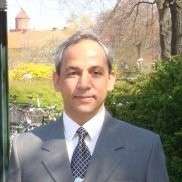 The deal was signed at the PNSC Head Office in Karachi by Rear Admiral Jawad Ahmed, Chairman PNSC, and Adil Rashid, CEO Tajjar-ul-Bahr (Private) Limited. Rashid, a highly known and seasoned marine industry professional, brings a lot of knowledge and expertise to the table. His experience and contributions to the maritime sector include roles as Director of Cargo Operations at Port Qasim Authority, Director of the National Centre for Maritime Policy Research at Bahria University Karachi, and 27 years as a commissioned officer in the Pakistan Navy.

The arrangement between the PNSC and Tajjar-ul-Bahr (Private) Limited is part of a wider project initiated by the Ministry of Maritime Affairs, the PNSC, and the Karachi Port Trust (KPT). The program intends to enhance economic prospects in Pakistan in the fields of maritime tourism, coastline development, and passenger/cargo ferry services.
The partnership between PNSC and Tajjar-ul-Bahr (Private) Limited would boost Pakistan's blue economy by improving the country's maritime infrastructure and services. The successful operation of the ferry service will also provide new job opportunities and boost regional economic growth.
The deal between PNSC and Tajjar-ul-Bahr (Private) Limited is a step forward for Pakistan's blue economy. The combination of these two organisations emphasises Pakistan's increasing marine industry's potential and the prospects open to investors in this arena. Pakistan's maritime industry, under the leadership of industry experts such as Adil Rashid, is poised to continue its upward trajectory and contribute considerably to the country's economic growth.