KARACHI: Sindh Board of Investment (SBI) Chairperson Naheed Memon has said that China-Pakistan Economic Corridor (CPEC) projects have entered their second phase where collaboration between local and Chinese industries is expected on a large scale.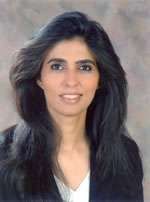 "I have no doubt that CPEC will be a game changer for Pakistan and the region," she said on Thursday while visiting the Korangi Association of Trade and Industry (KATI), a representative organization of industries in one of the largest industrial zones of Karachi.
SBI and KATI also signed a memorandum of understanding (MoU) to promote investment and trade activities. Memon said joint efforts by the public and private sectors were needed to develop cooperation and bring investments in Sindh.
She told the gathering that the SBI was working closely with the provincial government to bring investments in industrial ventures in rural Sindh with agribusinesses as the prime focus.
KATI President Masood Naqi emphasised the need for speeding up industrialisation in the rural areas of Sindh, especially in agribusiness and food processing.
Naqi said the share of Sindh in national revenue was shrinking every year, which indicated serious issues with the industry in the province. He was of the view that growing trade deficit and declining exports had now become a major challenge for the country.
"There is a lot of potential in Sindh, which is yet to be explored, to bring investment and promote industrialisation," he added.
Terming the Southern Bypass a long-awaited project, he said it would facilitate goods transport without disturbing Karachi's vehicular traffic. "We expect the Sindh government to allocate more funds for this project on a priority basis," he said.
KATI Standing Committee on Industrial Investments and Standardisation head Farrukh Mazhar said MoUs should be taken seriously by government agencies because only public-private endeavours could bring investors to Pakistan.
Senator Abdul Haseeb Khan said the SBI should also play its part in social welfare projects that were well-defined in its provisions.