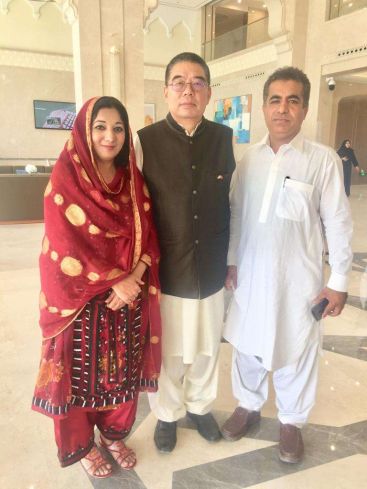 Mariam Saba Chaudhary( Mariam baji ) who born in a known location in Gwadar which is in Baluchistan- Pakistan.She is CEO of Mass Human Resources and an active Organizer of the major event of the business community in Pakistan.
She is a Management consultant and known Entrepreneur for different Social, Research-oriented, and Handicraft Projects. she is always ready to take hard and soft issues for justice without any fear. She took serious steps on many issues of poverty and Leadership. Her business is to get people to recruit in different organizations similar if she is not doing business She is doing it as social work which she does by backhand as it say help others and doesn't show-off. She is running a research-oriented Organization and all the year her research on public limited listed companies with different stock exchanges and SECP. she working online trades and manage different handicraft projects especially within Pakistan. Areas like Baluchistan and its Products like Dastager are popular in Sales.She is the only lady who spliced fiber between Karachi to Hub and managed Networks practically in organizations. She has arranged lots of Job Fairs in different Universities and Hotels as Social Activist without Financial Benefits.
She is  serving Business Community as a Business leader among different cities from The Federation Of Pakistan Chambers Of Commerce & Industry (FPCCI)
She is the daughter of Gwadar, Baluchistan, and makes proud the entire nation through her activities.
She is the Only women entrepreneur who do work on public limited listed Trade in Pakistan and rates them accordingly. Successfully organized three corporate leadership awards per year. Successfully organized  three corporate leadership awards per year  Recruit Hundreds of unemployed in different sector Organized Skill-based workshops and train for trainer programs  Online Dastagar Projects through Olx and Alibaba Websites  First Network Engineer who spliced fiber from Karachi to Hub  Youngest Female Project Manager for Punjab Government in "Provision of ISP and Bandwidth" Provide more than  ERP Projects Consultancy, Chairperson of FPCCI since 4 years in the standing committee of Human Rights and City Government
She is not only working for her self but for the entire nation and creating an opportunity for every individual. She is a very much socially connected person you can every heard in Pakistan as a Women Entrepreneur and very respectful with honor that she earned by her hard work.
Never Tell Her Never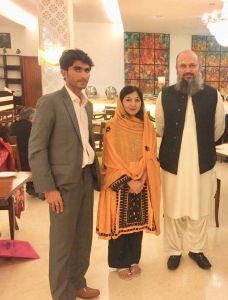 There's no denying that it will be the most challenging and, at times, the most soul-crushing journey that you will ever take but the rewards can be great. It's all your for the taking. It will lead you to new horizons, it will open your eyes to things that you were once blinded to, and it will truly enrich your life.
She is also member of Pakistan Most respected Business Community Network China Pakistan Economic Corridor Business CPECB.COM where she is an active member and playing handsome role in CPEC
When we think of Marian Chaudhry, we think of an alluring and fascinating women Entrepreneur. However, her real life was far from that. Growing up she had a traumatic youth that lacked stability. The way she overcame it all, one step at a time, is inspiring. In the end, she was the ultimate survivor. And she attained all that with just her ruthless drive. Marian not only revolutionized women's Entrepreneurs, she literally liberated them from the shackles of corsets. For entrepreneurs with interest women Entrepreneurs, this biography is a must-read.